Home > About us
Who Is Kingsforce?
Established in 1994, Kingsforce Management Services is a specialist recruitment firm in Singapore that focuses on permanent, temporary, and contract positions in the Oil & Gas, Construction, Pharmaceutical, and Service industries. In terms of functionality, we carry out senior hire mandates for sales, business development, and finance verticals up to the regional CEO level.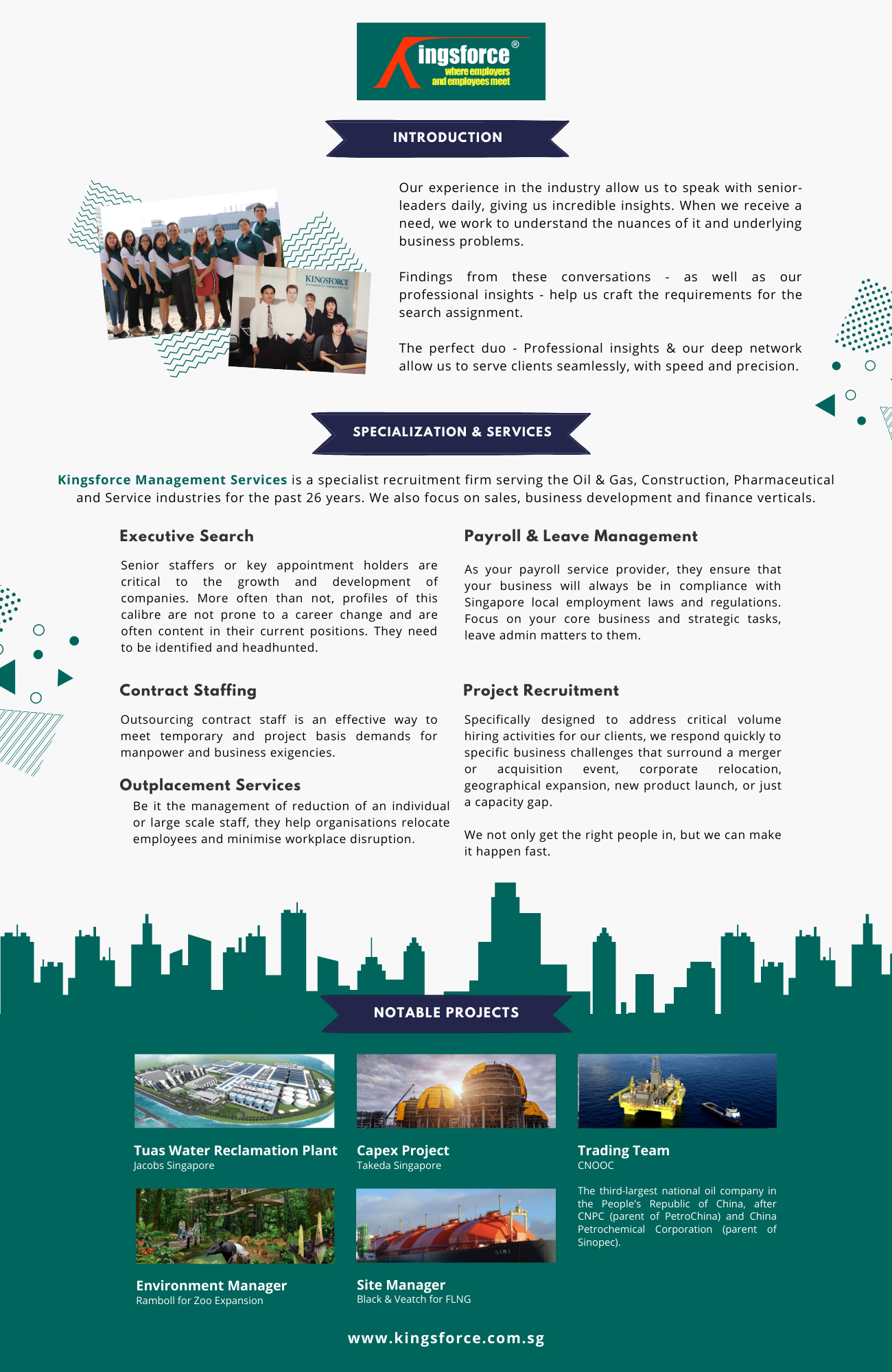 Our Values: Empathy, Steadfastness, Aspiration, and Forward-thinking.
Our Mission: To be a recognised and well-respected brand that provides reliable and efficient recruitment services through our job portal for both employers and employees.
Our Vision: Making recruitment and staffing effective and convenient for both employers and employees through humanised technology.


Brands That Use Kingsforce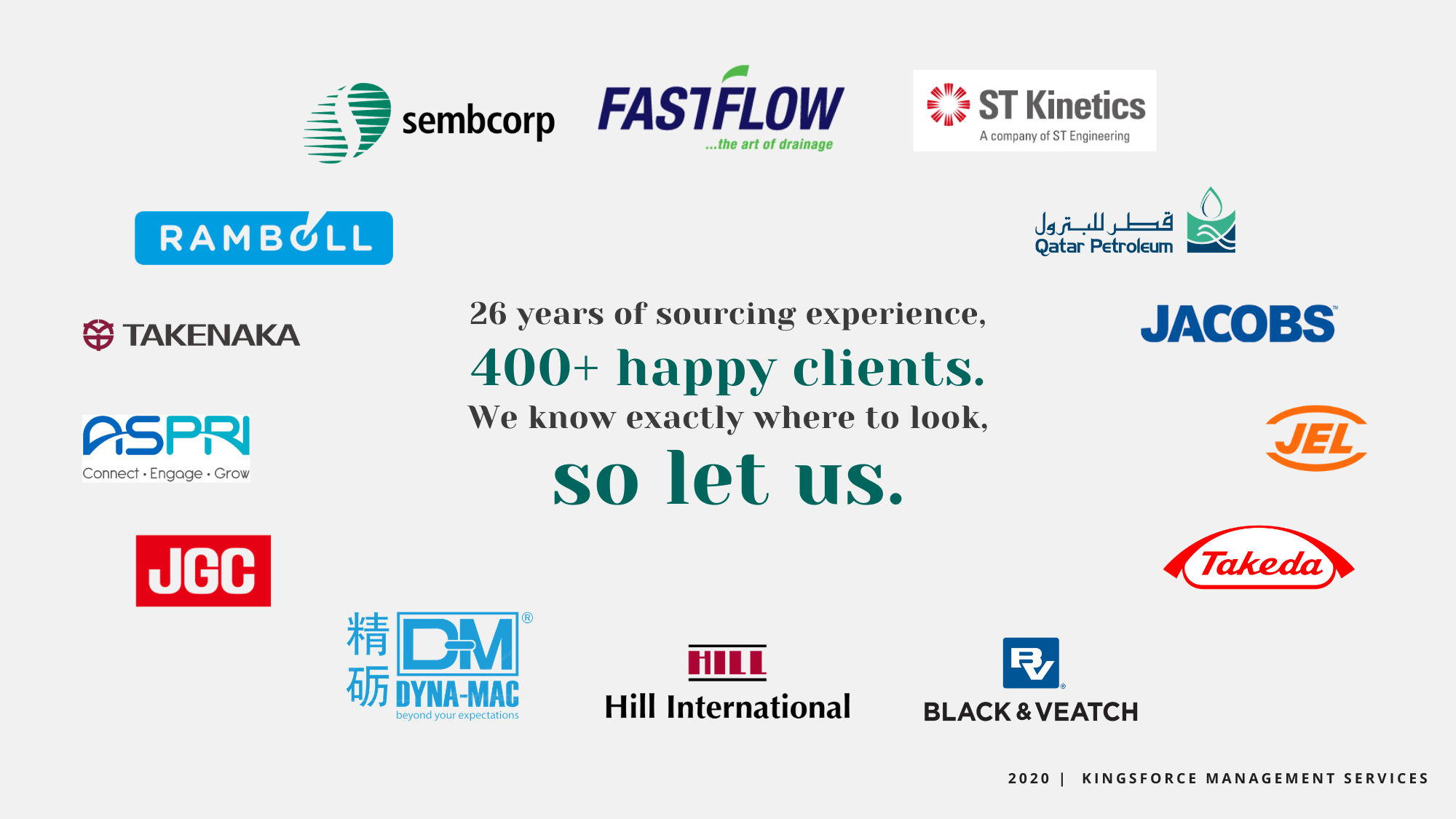 Featured Clients: Ramboll, Takenaka, ASPRI, JGC Holdings Corporation, Dyna-Mac, Hill International, Black & Veatch, Takeda, JEL Jurong Engineering Limited, Jacobs Engineering Group, Qatar Petroleum, ST Kinetics, Fastflow, Sembcorp
What's In It For You?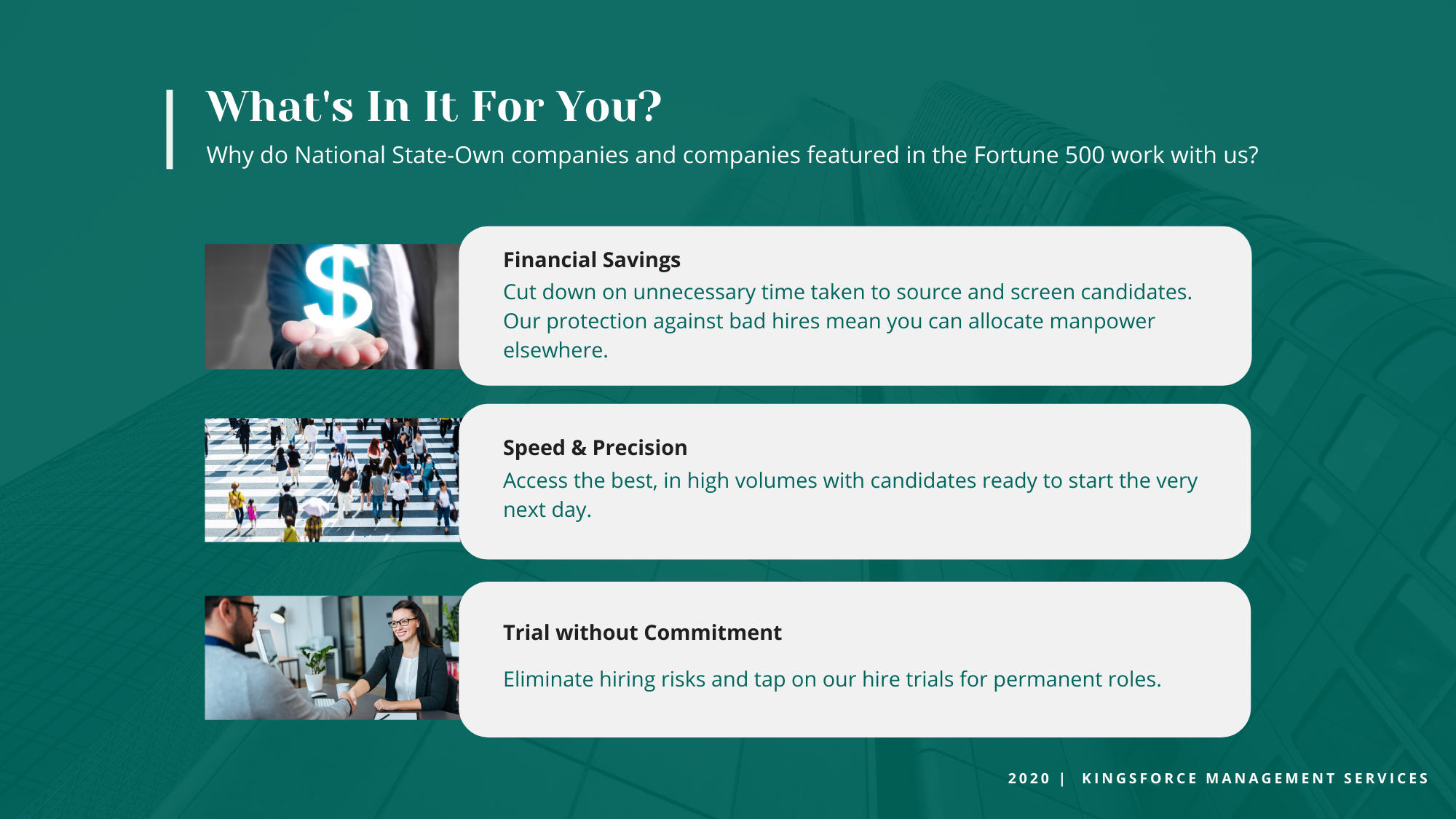 Our Services
Contact us
For more information contact the team at general@kingsforce.com.sg